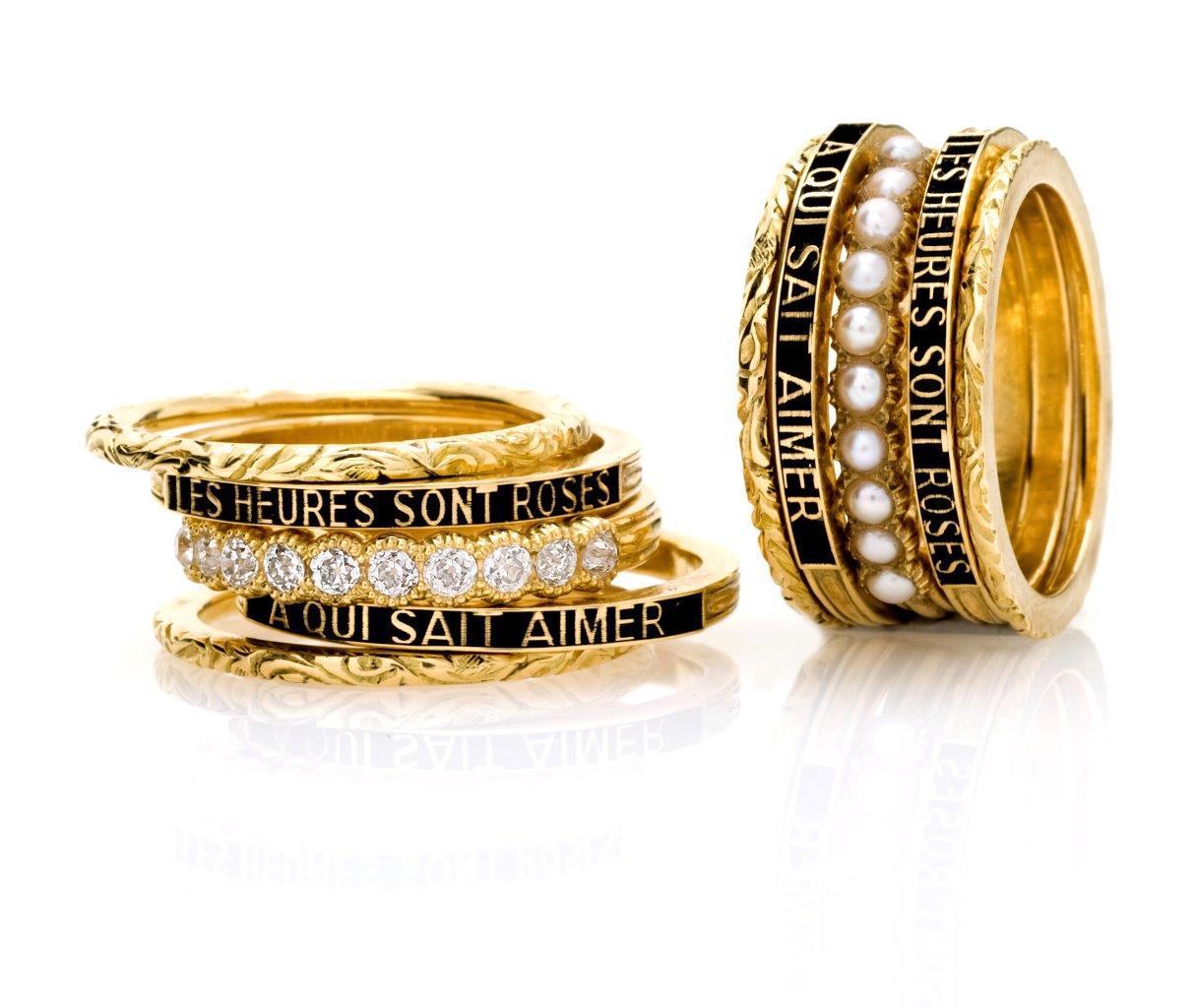 Les Heures Sont Roses a qui Sait Aimer. This inscribed motto ring gathered its inspiration from 'Le Chanson des Heures' a popular song sung with much passion in the drawing rooms of eighteenth century France.
Romantically translating to "The Hours are Happy for Those Who Know How to Love", this ring is an expression of love for those in your world that bring you joy and make life complete.
The Hours Ring is 5 separate bands crafted in 18ct white, yellow or rose gold. The central band is your choice of brilliant-cut diamonds or pearls.
The Origin of The Hours Ring
Inspired by the jewels of 19th Century France, The Hours Ring was designed by founder Marianne Davies who saw the original design in a book of historic rings. The prototype was completed by a local jeweller and close friend over 10 years ago, and the same jeweller still makes this ring to order for us today.
The Hours Ring consists of 5 separate stackable bands. two outer engraved bands, two bands enscribed with the text on a black burnished gold background and a central band of either diamonds or pearls. All rings are made to order, locally in 18ct yellow, white or rose gold.
Sample rings are available in store for complete peace of mind.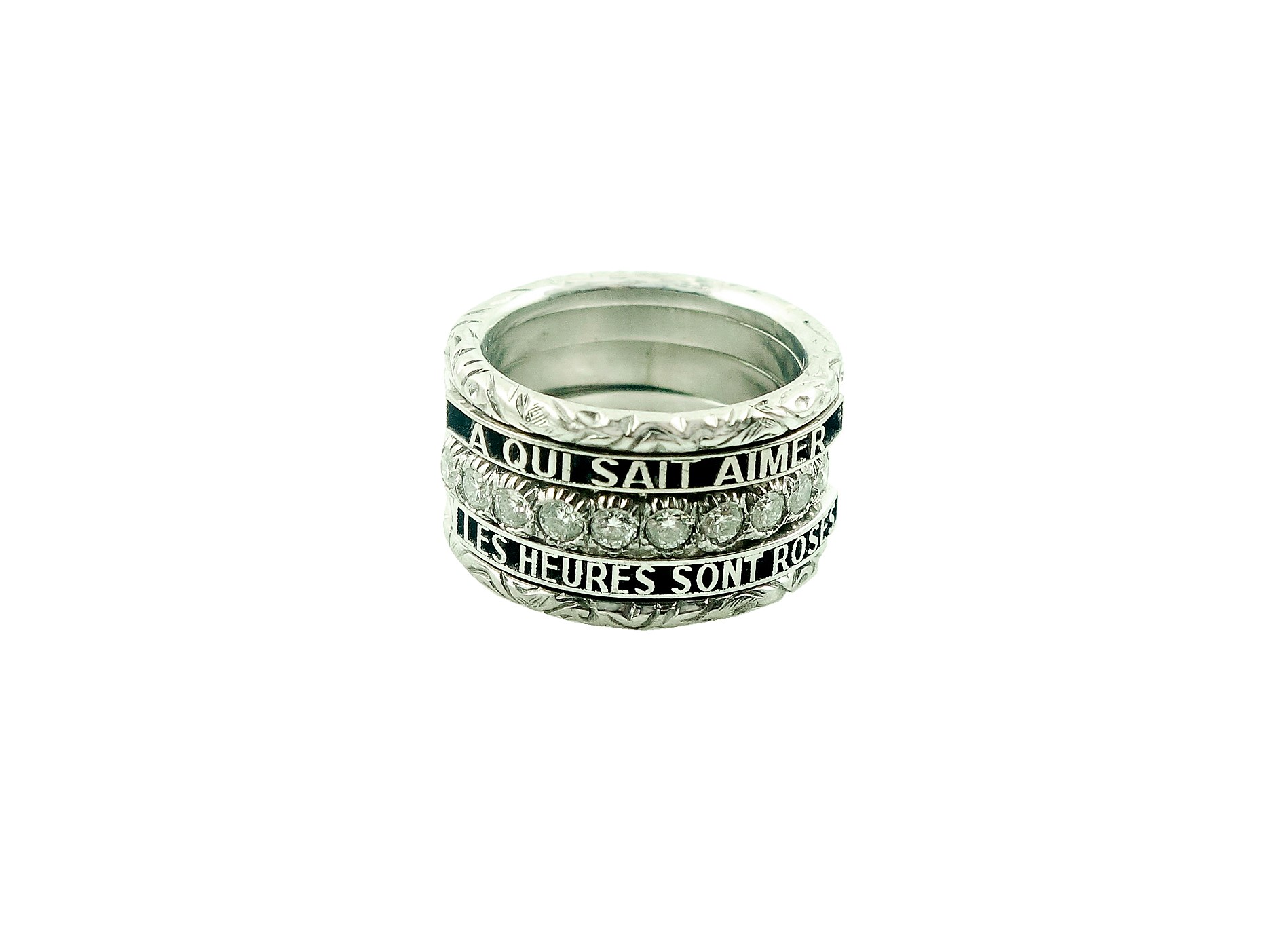 Price
18ct Yellow, Rose, or White Gold with Diamonds – $6500
18ct Yellow, Rose, or White Gold with Pearls – $5800
Contact Us for an Appointment